COOK
Remarkable Food For Your Freezer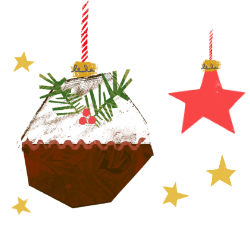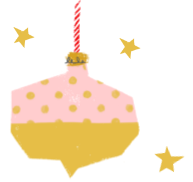 Get your Christmas shop delivered or collected before 15th Dec and you could win £250 of COOK vouchers! Get the details here.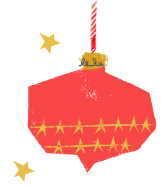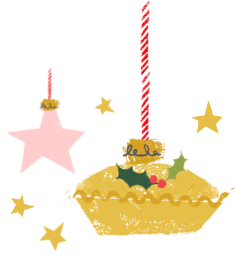 Meal Bundles
Treat yourself and take the planning out of a few meals this year. Especially chosen by our team, we have bundles for dinner parties, buffets, kids, families, special diets and more. The perfect Christmas present for any host … especially if it's you!
Download our lunch timings and watch how easy it is to serve our Christmas lunch here.
Shopping Basket
Your shopping basket is currently empty.
Please add some items to continue.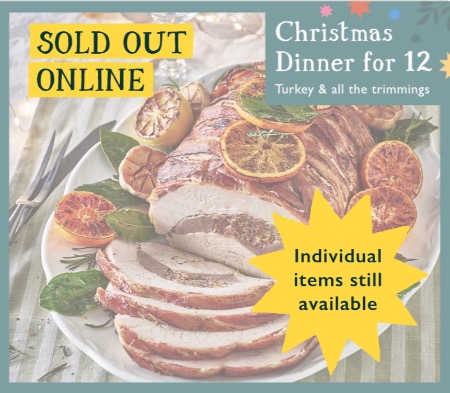 Enjoy a gourmet Christmas Lunch for 12. An extravagant crown of turkey and duck and all the trimmings for only £14.75 a head. Full details >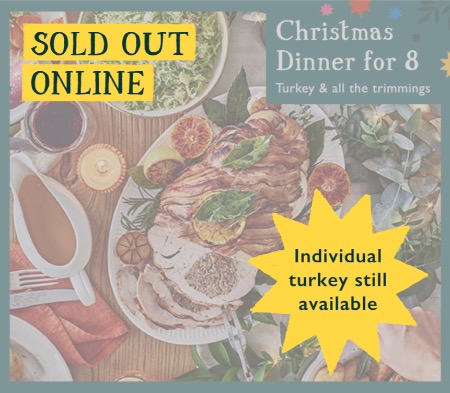 A gourmet Christmas Lunch for 8 for just £13.88 a head. Once the turkey is fully defrosted the lunch can be ready in 3 hours 30 mins. Full details >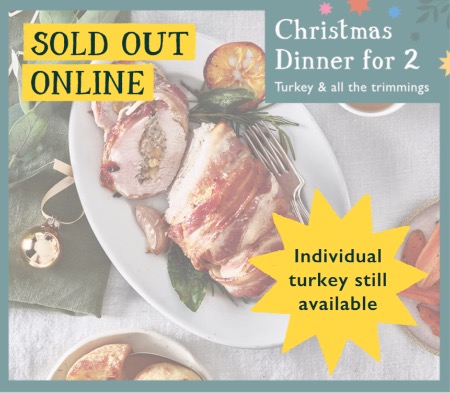 A succulent breast with stuffing and all the trimmings. A feast for 2 for £17.50 a head. Full details >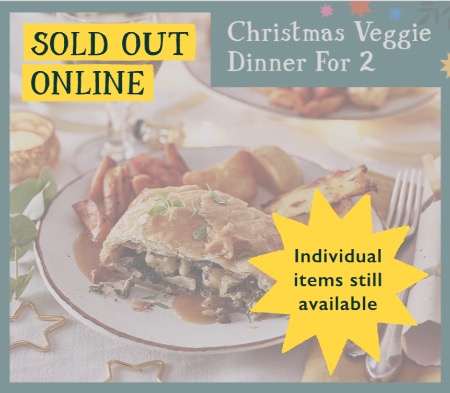 A veggie Christmas feast: a Portobello Mushroom Wellington with all the festive trimmings and our new winter vegetable gravy, all for £10.88 a head. Full details >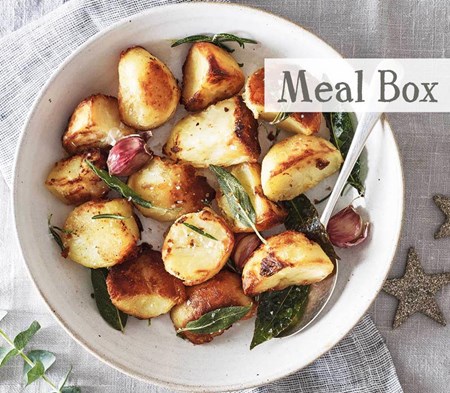 Includes: Buttered Carrots, Roast Parsnips, Roast Potatoes, Brussels, Cranberry Sauce, Gravy, Pigs in Blankets, Stuffing and Braised Red Cabbage. Full details >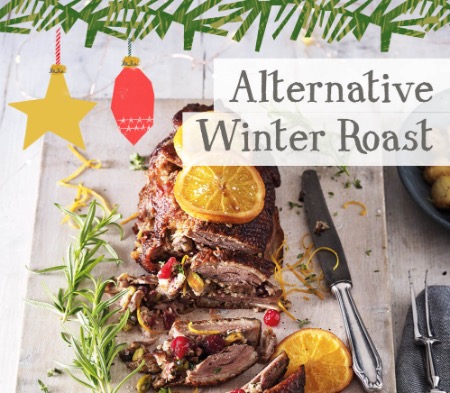 Includes: Whole Roast Duck with Cranberry Stuffing, Roast Potatoes, Braised Red Cabbage and Winter Vegetable Gravy. Optional: Spiced Apple & Blackberry Torte. Full details >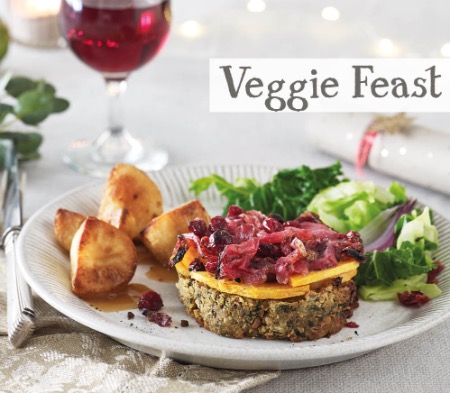 Includes: Butternut Squash Nut Roast Stacks, Roast Potatoes and Buttered Carrots. Optional: Chocolate & Ginger Mousse. Full details >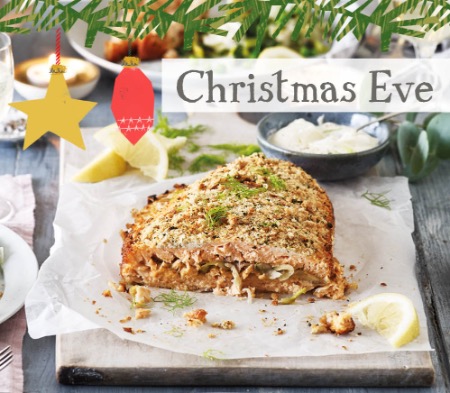 Includes: Garlic Butter Prawns with Lemon & Dill, Stuffed Side of Salmon with Fennel & Crab, Peas & Leeks, Dauphinoise Potatoes. Optional: Chocolate & Hazelnut Meringue Parfait. Full details >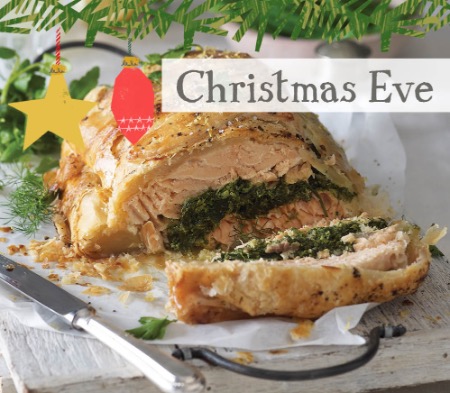 Includes: Winter Vegetable Tarte Tatin, Salmon en Croute, Peas & Leeks, Dauphinoise Potatoes. Optional: White Chocolate & Raspberry Cheesecake. Full details >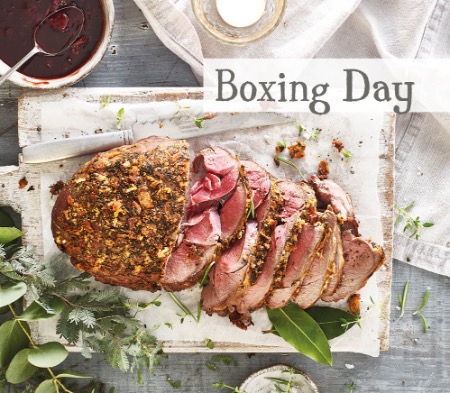 Includes: Winter Vegetable Tarte Tatin, Venison Haunch, Roast Potatoes, Brussels Sprouts with Sage & Red Onion. Optional: Harvest Fruit Galette. Full details >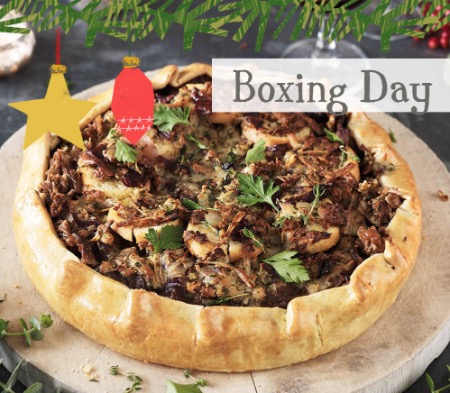 Includes: Portobello Mushroom Risotto, Slow-Cooked Beef & Caramelised Onion Pie and Peas & Leeks. Optional: Chocolate & Raspberry Roulade. Full details >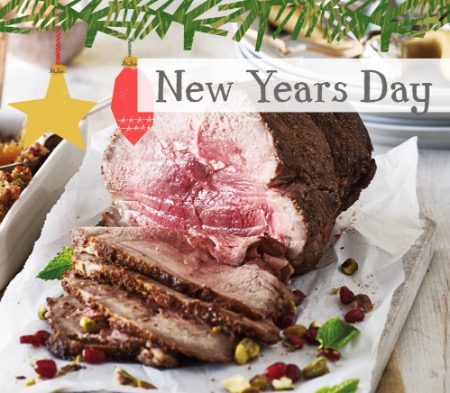 Includes: Butternut Squash & Spinach Tartlets, Moroccan Jewelled Lamb, Braised Red Cabbage, Roast Potatoes, Brussels Sprouts. Optional: White Chocolate & Cranberry Terrine. Full details >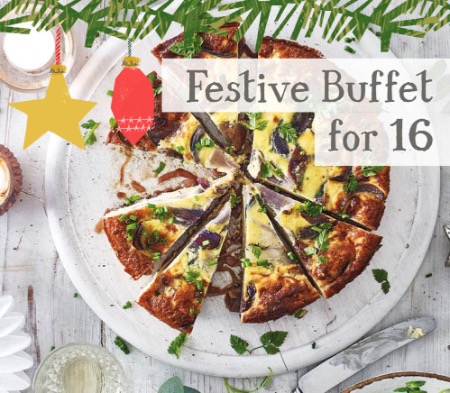 Includes: Pork, Chestnut & Cranberry Wreath, Smoked Cheddar Frittata, Honey Roasted Ham, Side of Salmon, Salmon Terrine and Venison Pate. Full details >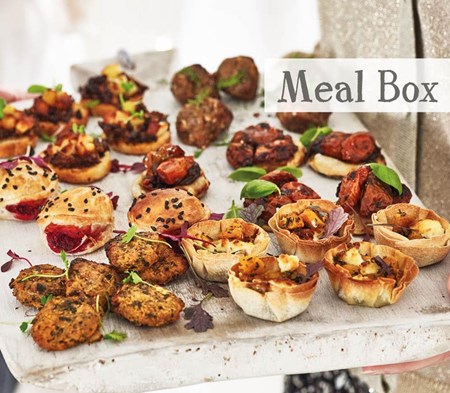 Includes: Cheddar Cheese Muffins, Halloumi & Tapenade Bruschettine and Goat's Cheese & Pesto Whirls. Full details >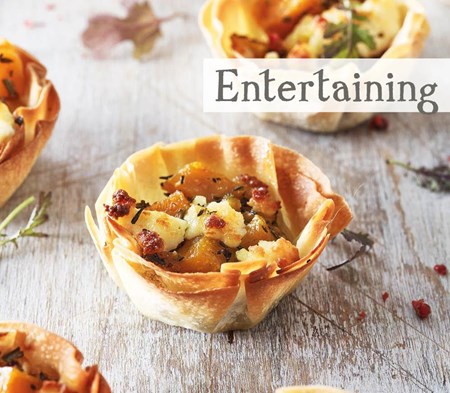 Includes: Mini Thai Fishcakes, Goat's Cheese Pesto Whirls, Halloumi & Tapenade Bruschettine, Little Salmon Wellingtons and Duck & Hoisin Puffs. Full details >
"Thank you for actually inspiring me to have dinner parties again (without the exhaustion)"- Naomi