COOK
Remarkable Food For Your Freezer
Chicken Liver Paté

Handmade paté made with British chicken livers, balsamic vinegar and herbs. Beautifully smooth. Perfect as a starter or canapé.

Important Information
X
Depending on your delivery service this product may not be able to be re-frozen on arrival - please enter your postcode to check which service you will be receiving.
"The most delicious pate I've ever had" - Sue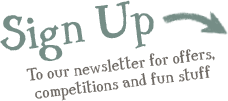 Find Us
The COOK Kitchen
Sittingbourne
Kent ME10 3HH
t: 01732 759000