Supplier Blog: Silver Hill Farm
Posted on 2 December 2015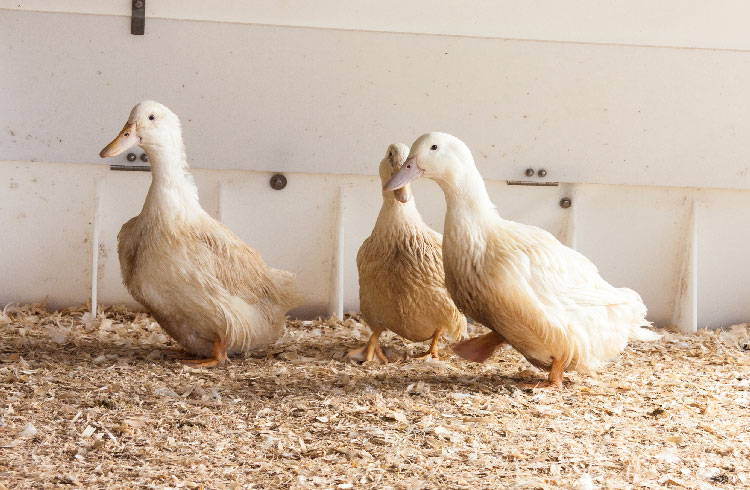 Supplier Blog: Silver Hill Farm
Posted on 2 December 2015
Visited by: Tony and Richard
Date: Summer 2015
What they supply: All our duck.
Business background:
Silver Hill Farm was founded in 1962 by Ronnie and Lyla Steele. Their son, Stuart, is now managing director. The farm employs over 180 people in County Monaghan, Ireland.
Provenance:
Silver Hill has its own unique breed of duck, which it guards closely. This breed gives a crispy skin (essential for top Chinese restaurants across Europe) as well as succulent meat. It was featured in Heston Blumenthal's book 'In Search Of Perfection.'
Welfare:
On visiting, it's clear that the welfare of the ducks is of paramount importance. After hatching, the ducklings are reared by hand and continue to be managed closely by trained staff throughout their lives. The ducks are reared free-to-roam in airy, warm barns with plenty of natural light, fresh air and fresh bedding every day, as well as continuous feed and fresh water. Keeping ducks inside is actually best for welfare as, unlike turkeys or chickens, ducklings hatch without feathers, making them vulnerable to the elements.
Sustainability:
Silver Hill controls every single stage of production, from hatching to packing of finished products, on a BRC Grade A approved site with a zero carbon footprint. It is the only duck supplier in Europe that has a cooking facility and a feather plant attached and has signed up to a 100% green energy initiative for the next two years. Importantly, Silver Hill aims to use every part of the duck to ensure nothing is wasted. For example: duck carcasses are sold to Irish Protein Company to make stock; duck fat and liver is sold to Belgium to make premium pate; duck fat produced from cooking processes is used to make biodiesel; feathers are graded on site and used for duvets, pillows and clothing; offal is sold to Asian markets; and manure is sold to local farmers as a natural fertiliser for their land.
Why we like them:
There is no doubt that the quality of product, company ethos and amazing achievements in environmental sustainability make Silver Hill a remarkable supplier.
Little known fact:
Male ducks don't quack.
Tony Mayer, Head of Supply Chain
Richard Pike, Technical and Sustainability Director