COOK
Remarkable Food For Your Freezer
We use cookies to enhance your experience when visiting our site and to enable online shopping.
By continuing to browse www.cookfood.net you are agreeing to our use of cookies. Find out more here.
Our Ingredients
Our founding principle in 1997 was to cook like you do at home, and that's how we shop for ingredients too
Normally when people go food shopping, they make their choices based on their price, quality, and ethical and environmental considerations. That's just what we do at COOK, too.
Our rule of thumb is: can we look a customer in the eye and tell them we're happy with where an ingredient has come from and how it has been farmed or produced?
We make sure we visit all our main suppliers and that all our meat and poultry can be traced right back to the farm. We will only ever use suppliers who are approved to our standards and will always promote local sourcing and good animal husbandry. We're trying to get better at sourcing all the time. By "better" we mean buying better quality; with better welfare and/or ethical considerations; with a better impact on the environment; at a better price for ourselves and our customers.
Mince
When it comes to mince, we do what a good butcher would: we take whole cuts of prime beef from the UK and Ireland, and whole legs of lamb, and mince them ourselves at our kitchen. That way, we know that only 100 percent pure meat goes into our meals. Don't mess with the mincer of truth...
Additives
At COOK we use the same ingredients you would use at home.
We never put additives or preservatives into our food. We do occasionally use kitchen cupboard ingredients that include some additives in their sub-ingredients (for example Worcestershire Sauce used in our Spaghetti Bolognese, which contains Tamarind Extract, or White Bread, used in our Lasagne with Chicken and Red Peppers which contains Emulsifier (E472e) and Flour Treatment Agent (E300).
In these cases, we have to understand and support the active contribution made to our recipe by the ingredient including additives. We also investigate additive-free alternatives.
All products must be free from the following:
• Hydrogenated fats
• Genetically Modified Organisms
• Monosodium Glutamate (E621)
• Colours: Sunset yellow (E110), Quinoline Yellow (E104), Azorubine; Carmoisine (E122), Allura Red AC (E129), Tartrazine (E102), Ponceau 4R (E124)
We will continue to research and source "cleaner" ingredients wherever possible.
Halal
We don't intentionally source Halal ingredients and if any ingredients are certified as Halal they will have passed our other sourcing criteria.
Organic
There are three big reasons why we are generally unable to use organic products:
1. Organic ingredients are not readily available to us. As a mid-sized manufacturer we are too large for many organic suppliers but too small to compete with the supermarkets
2. Organic ingredients often do not meet the consistent quality standards that we require
3. Cost – there's no getting away from it, organic ingredients tend to be more expensive than non-organic. We do, however, monitor all of our suppliers' methods to ensure that there is minimal use of pesticides and other chemicals and that good husbandry is promoted
E-Numbers
Not all E numbers are bad for you!
The E number system has been set up by the European food safety authority (EFSA) to ensure that only approved additives are used in food. Many of these are perfectly natural preservatives, colours or flavours and therefore considered to be "clean." Assessment of any additives used will be made using appropriate reference tools such as www.food.gov.uk and www.food-info.net/uk/
ANIMAL WELFARE
We work actively with farmers, suppliers and other industry organisations. We make sure that we are never party to practices that are inhumane or cause undue stress or distress to any farm animal.
Through our sourcing policy we aim to contribute to the improvement of animal welfare.
Chicken
All our chicken comes from UK Red Tractor farms . We use barn-reared chicken which is bred on farms which are checked and monitored for quality and welfare. We can trace all our chicken back to the farm on which it was bred. Barn-reared birds are kept in large barns and are free to move around, with constant access to fresh food and water. Light and temperature levels are monitored and controlled to ensure that any stress is minimised and a stable environment is maintained at all times. We visit all our chicken suppliers to make sure we're happy with how they do things and about 80% comes from T Soanes and Son in Yorkshire. We are working on our own sustainability standard for poultry which will incorporate higher welfare.
Duck
Our sole supplier of Duck is Silverhill who are based in Northern Ireland with farms in Ireland and England. They have their own breed of Duck and have a zero carbon footprint on the farm and are part of the Origin Green scheme in Eire. The Ducks are reared free to roam in barns to protect them from the harsh weather conditions as duck down is not waterproof!
Turkey
Our Turkey is sourced from a family-run farm in Braintree, Essex. The farm grows its own high quality cereal feed for the birds, giving it full plough-to-plate control over production. The birds are reared in large, open-sided barns, with fresh straw daily. The farm has its own, BRC-approved slaughter facility to minimize the stress caused to the birds.
Lamb
Whenever possible we use lamb from the UK (usually Wales). Occasionally we buy New Zealand lamb when good quality British lamb is out of season. We use diced leg of lamb in all of our dishes. For mince, we buy whole legs with the fat trimmed off and mince the meat ourselves by hand to ensure there is nothing but top quality lamb in our dishes. We can trace all our lamb back to the farms on which it was bred.
Fruit & Veg
We source produce from around the world to ensure the best quality and availability in season, whilst ensuring that wherever possible we prioritise the use of UK Red Tractor products to reduce food miles and our impact on the environment. All of our produce is traceable back to source. We will continue to work hard minimise the use of imported products and focus on seasonality and working with British growers.
Beef
We only buy beef from the UK and Ireland from cows reared outside on grass. Silverside and top rump are used in our diced beef dishes. For mince, we buy whole joints of beef, trim off the fat by hand and then mince it ourselves. It is a laborious process that ensures we get the best quality and know that there is nothing but beef in our mince. We can trace all our beef back to the farm, field and cow.
Pork
All our pork meat is free range and comes from a brilliant farm: Dingley Dell. Dingley Dell is a family-owned farm in Suffolk where the pigs are born, reared and grown outdoors all year round. Dingley Dell is one of a few prestigious Ambassador Farms within the RSPCA Freedom Foods scheme, of which they have been a member for over 15 years. The farm has won many awards for quality, enterprise and conservation and believe that happy pigs and great flavour go hand in hand. Read more about farmer Mark Haywood's story here. Mark is a member of the RSPCA's pig standards advisory board.
Sausages
Our sausages are made exclusively for us by local company,
Speldhurst. They contain no preservatives or artificial flavourings and the pork is sourced from the UK and occasionally Ireland to Red Tractor standards.
Fish
All of our fish comes from approved fishing grounds and is traceable back to source. We only use suppliers that support the activities of the Marine Stewardship Council and are committed to sustainable fishing. The fish is prepared to our exact specifications and delivered daily to our kitchens. We use only higher welfare Scottish farmed Salmon and our Prawns are BAP (Best Aqauculture Practice) certified.
Egg
We only use free range egg in COOK-branded products. It always comes from the EU and predominantly from the UK. We received a Good Egg Award from Compassion In World Farming in 2011.
Dairy
Our milk and cream come from UK farms predominantly from the South of England. We source cheese from approved suppliers in the UK and Europe.
Supplier Features:
A J Barbers
The Barber family have been producing award-winning Cheddar on their farm in the heart of the West Country since 1833, longer than anyone else in the world. So they know a thing or two about combining the finest West Country milk with traditional manufacturing methods.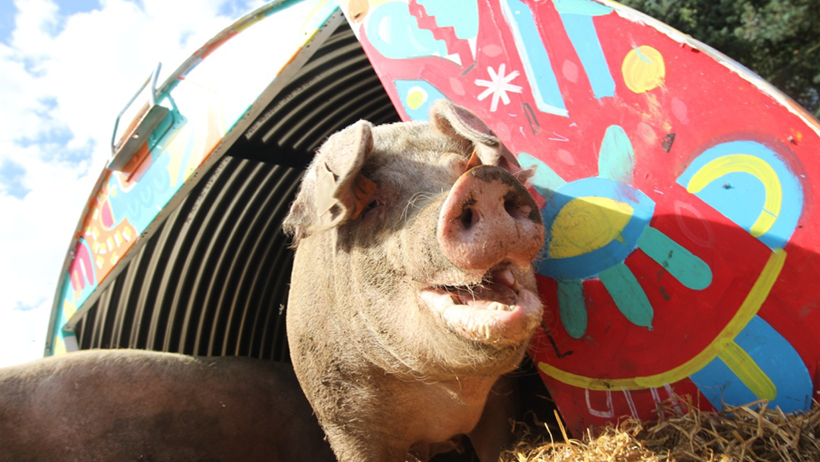 Dingley Dell Pork
Their aim was to produce superb tasting, welfare-friendly pork that could always be traced back to its source. Today, as well as being a member of the RSPCA's Freedom Food scheme for over 15 years, it is also one of that scheme's few 'Ambassador Farms'.

Pastificio Pallante
Pastificio Pallante supply us with authentic italian pasta. They're an established business, but still family owned and remains independent. They use a traditional recipe to make our amazing pasta sheets and have an online system that we can log on to and track our pasta as its being made.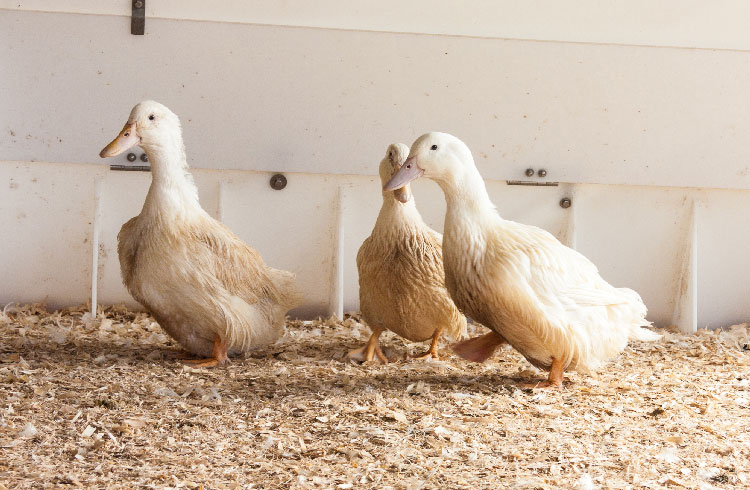 Silver Hill Farm
Silver Hill Farm supply all our duck. They have their own unique breed of duck, which it guards closely. This breed gives a crispy skin (essential for top Chinese restaurants across Europe) as well as succulent meat.
Good Pig Award
We're fans of pigs at COOK. So much so, we named one of our core values after them: Churchill's Pig. A.K.A. looking people in the eye, showing respect for each others views and being honest.
Page last updated 13/02/2017